We hope you don't need it, and you probably won't. But what if you do? An unfamiliar city can be the worst place to be in a time of a medical crisis. Make sure you're prepared for your visit by taking note of these nearby hospitals and other medical services, just in case.
Whether you need emergency attention, a reassuring chat, or something in between, you will be able to find a service near your accommodation. Below we point out the major hospitals, GP surgeries, pharmacies and walk-in centers in Sheffield along with a map for each one, a description of the services they offer, and advice on getting to them.
What you'll learn in this article:
The locations of the Sheffield hospital facilities, and which services are in which hospital
The locations of Sheffield GP surgeries and NHS walk-in centres, for non-emergency aid.
Other avenues to get quality medical advice, such as from local pharmacies or using the national NHS non-emergency number.
Information in this article is up to date as of August 2017. If in doubt, please visit an official website, such that of the NHS Sheffield Teaching Hospitals,before taking action.
Hospitals
In the case of an emergency, it's essential to know where you need to get to, whether than emergency is a broken bone or an imminent childbirth.
There are two major hospitals complexes in Sheffield: the site of the Northern General hospital, about two miles north of the city center, which has the Accident and Emergency Department for adults; and the site of the Royal Hallamshire Hospital and Weston Park Hospital, which you will also find the Sheffield Children's Hospital and Jessop Wing Maternity Unit.
Here are the hospital facilities on a map:
So, if it's an adult emergency, head north, and if it's a child or baby emergency, head west.
Northern General
Herries Rd, Sheffield, S5 7AU
0114 271 4743
The Sheffield Accident and Emergency Department for ages 16 and up is located at this hospital, which is about two miles north of Sheffield City Centre.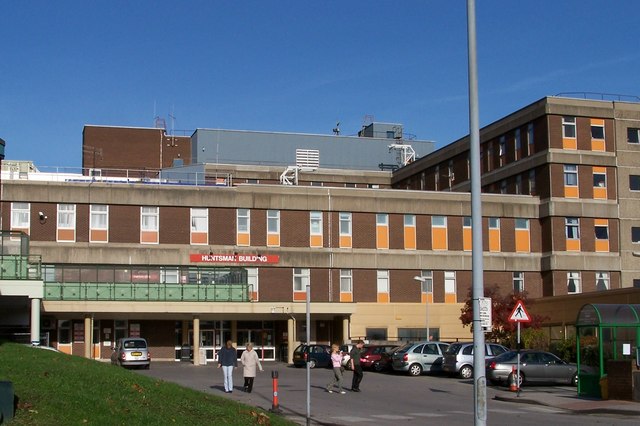 Sheffield Children's Hospital
Western Bank, Sheffield, S10 2TH
The A&E at the Sheffield Children's Hospital deals with the serious illness and injury of children up to the age of 16.
Jessop Wing
Tree Root Walk, Sheffield, S10 2SF
0114 271 1900
A specially built maternity unit who deliver 7000 babies each year, arrange homebirths, and provide care for newborns.
GP Surgeries
Even if you're away from home and you've never visited a GP in the area before, you can contact any surgery to seek help. If they have availability you can get an appointment without taking any immediate special steps. If you require care that can't wait until you return home, and the treatment lasts more than 14 days, you will be required to register as a temporary or permanent resident.
Below we have noted two GP surgeries for their reputation and the convience of getting to them for visitors staying in Sheffield City Centre accommodation. You can also search for GPs using this NHS tool: find GP services.
Broad Lane Medical Center
Rockingham House, 75 Broad Lane , Sheffield, S1 3PB
0114 241 2700

Next door to Sheffield University's engineering building on Mappin Road, and close to City Hall, in the west-side of Sheffield city centre. Broad Lane Medical Centre was the highest rated GP surgery in the S1 postcode according to a survey carried out by The Star [apart from the Student Health clinic]. This building also runs a walk in centre, which we will describe in more detail further down the page.
Park Health Centre
28 Talbot Road, Sheffield, S Yorkshire , S2 2TD
0114 2720689
www.dukemedicalcentre.com
A bit further out from town from the Sheffield railway station, and close to the major ring road roundabout at Park Square to the east of the city centre. Duke Medical Centre is among the best reviewed surgeries on the NHS Choices website as of July 2017.  
Walk-In Centres
Minor Injuries Units and HNS walk-in centers are places you can go for medical advice and attention for conditions that are not life threatening. You do not need an appointment. There are two such locations in easy reach of Sheffield City Centre.
Royal Hallamshire Minor Injuries Unit
B Floor, Royal Hallamshire Hospital, Glossop Road, Sheffield S10 2JF
0114 271 2071
For cuts, grazes, sprains, and other less serious injuries. The Minor Injuries Unit is open 8am to 8pm, every day of the year except Christmas Day.
Sheffield Walk in Centre
Rockingham House, 75 Broad Lane , Sheffield, S1 3PB
0114 241 2700
At the same location as the Broad Lane Medical Center mentioned above, this walk-in centre allows people to see a nurse or GP without registering or making an appointment. They cannot carry out X-Rays, so injuries are better taken care of at the Minor Injuries Unit at the Royal Hallamshire,  listed above. The Walk-in Centre is open from 8am to 10pm, every day of the year.
Pharmacies
Pharmacies aren't just trained to dispense medicine. They can offer advice on a number of medical topics. Other than being able to discuss your prescriptions and give advice regarding over the counter medicines, they can also offer advice, without an appointment, on common minor ailments such as aches and pains, colds, coughs, earaches and rashes. They can also offer guidance on healthy living, such as diet, losing weight, exercising, and stopping smoking. 
There are two Boots pharmacies, one Day Lewis pharmacy, and a one independent location, the Wicker Pharmacy, in Sheffield City Centre, as well as a Llyod's just a little beyond the ring road. They can be seen on the map below, and their addresses and phone numbers are given below.
Boots
4-6 High St, Sheffield, S1 1QF
0114 276 8333
66 The Moor, Sheffield, S1 4PA
0114 272 5454
252-254 West St, Sheffield, S1 4EU
0114 272 1554
Day Lewis
298 Glossop Rd, Sheffield, S10 2HS
0114 276 1321
Wicker Pharmacy
55 Wicker, Sheffield, S3 8HT
0114 272 7676
Lloyds
192 Duke St, Sheffield, S2 5QQ
0114 275 9573
NHS Medical Advice Phone Number
Though you know to call 999 for an ambulance, there is another number you can call when important and time sensitive medical advice is needed, but when the issue is not life threatening:
If there is a medical situation and you are in doubt about the next steps to take — where to go, who to talk to, or what to do — the trained advisors at NHS 111 can help you through it and guide you towards aid. NHS 111 is available 24 hours a day, 365 day a year. You can read more about this servive at this link: NHS 111 service.